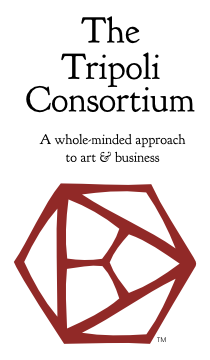 The Tripoli Consortium is a group of individuals united by the belief that art, problem solving, and learning, are intrinsically linked and deeply fascinating. Our mission is to share and create beautiful experiences, to solve problems, and to inspire and empower others to do the same. Our business model consists of:
An engineering component, which provides consulting, design, and manufacturing services, and generates immediate revenue to cover the organization's operating costs;
An entertainment component, which creates and markets music, films, video games, books, and other media, and generates revenue over a longer timescale;
An education component, which enhances the lives of our members and those around them, and increases both the variety and quality of work we are able to do.
If you'd like to be informed about our ongoing projects, please join our e-mail list: